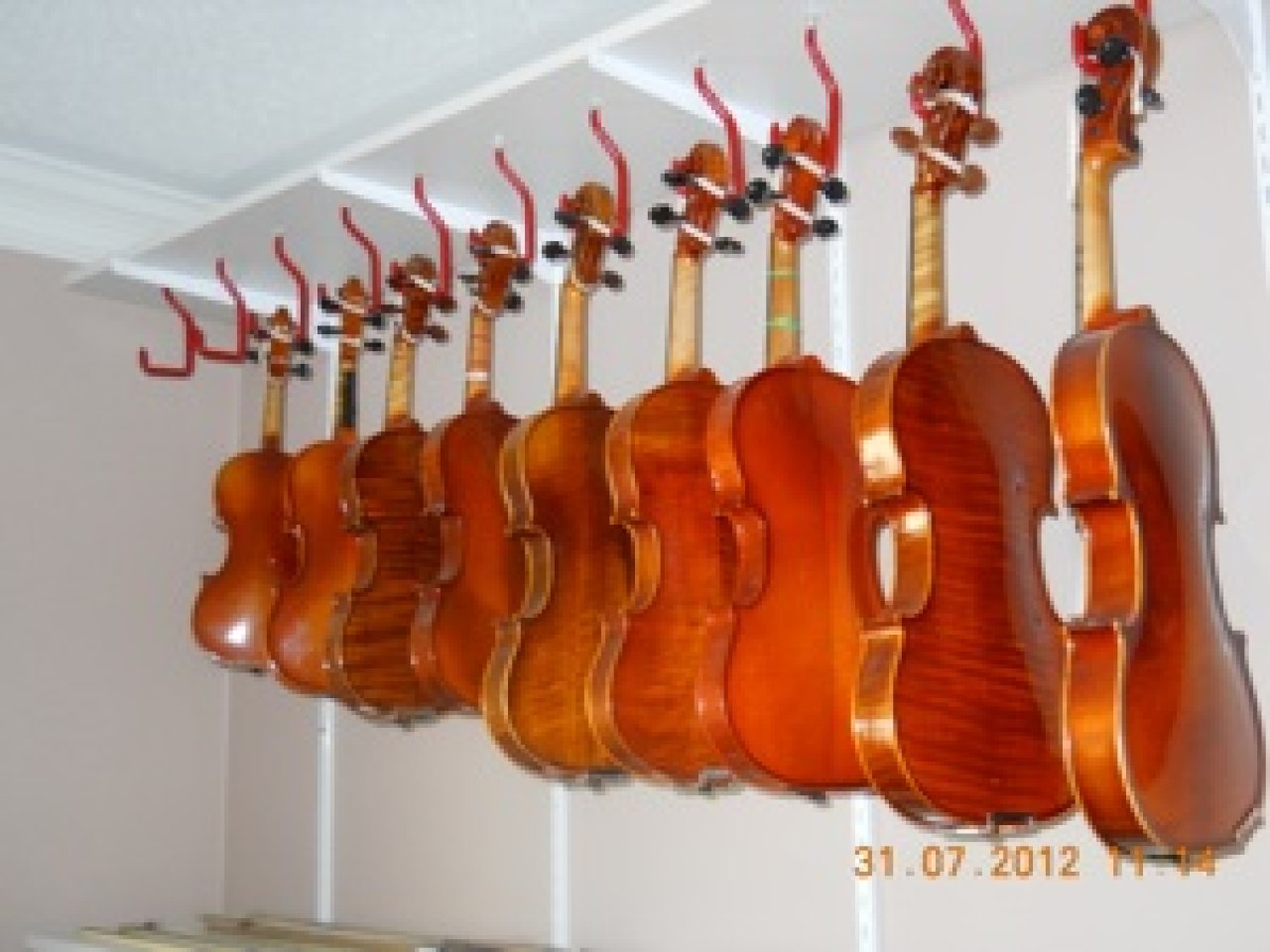 Sales
Violins, violas and cellos are available for sale for beginning and advancing students, from amateurs through to professionals:

Violins: fractional instruments from 1/32 through full-size.

Violas: fractional instruments and a range of full-size instruments.

Cellos: fractional instruments from 1/10 through full-size.

Student Instruments: Eastman, Strunal, Haide and others.
Quality Instruments. As a music educator as well as luthier, I'm committed to giving special attention to student instruments: well begun is half done. If a student begins learning on a well set-up instrument, progress will be faster, enjoyment greater, success easier. I carry violins from 1/32 up, with trade-in credit on all instruments previously purchased at the studio (please ask for details).

On Approval: Instruments can be lent for a week for you to play and hear. Ask for details.

Instrument searches: In addition to instruments in the shop, I work to find the instrument with the sound and the price you're looking for. We can talk about the sound you're looking for, and go in search of it.
Accessories: strings, mutes, metronomes, tuners, shoulder rests, gifts.
"String Testing": Come and try a variety of strings. Find the right sound for your instrument.
With good instruments, there are no limits
Please call or e-mail for an appointment.